The Real Recruiter Features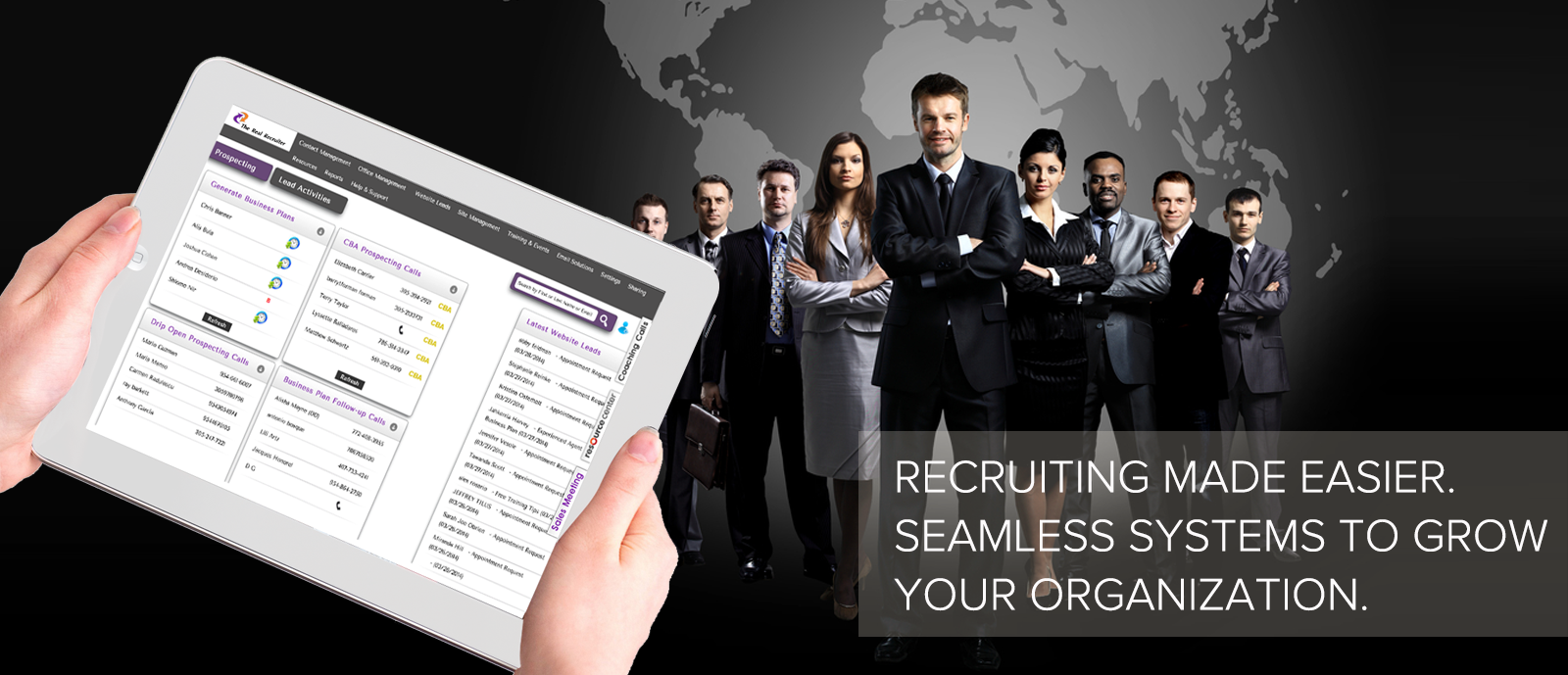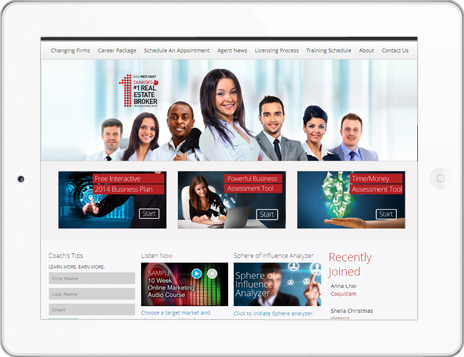 Recruiting Website
The biggest mistake made on any industry website is when it's NOT made all about the consumer. Each career website is mapped to your branding, with a foundation based in transferring value to prospects, engaging them with irresistible offers and takeaways that support them in their business today.
Each lead portal has an individual drip email campaign communicating in the same vein of value transference, mapping to the specific takeaway they receive in an automated fashion. All data is securely captured and processed to your Real Recruiter back office.
The overall look and feel of the site will be modified with your company logos, colors and other company specific branding, along with features and benefits of your organization.
Recruiter Coaching & Training
The Real Recruiter is not just a tools and technology platform, it is a coaching and training program supported by tools and technologies. What does that mean for your? Users can attend weekly live coaching webinars hosted by Jon Cheplak on recruiting strategies and tactics, plus they are archived in the backend of the system in a library containing hundreds of hours of coach that you will have access to 24/7. In addition there are weekly live webinars to answer your questions and further improve your technical skills with the software.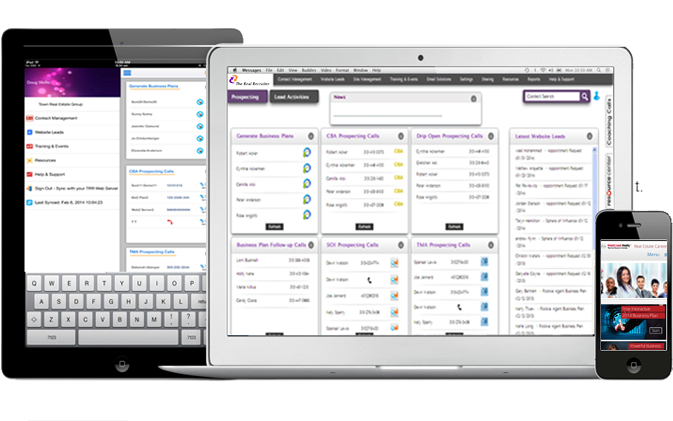 Contact Management System
The Real Recruiter includes a fully integrated recruiting specific contact management system engineered and designed from the ground up, to interact with your career website activity. The contact management system includes notes, comprehensive contact information, action plans for each contact, calendar and appointment scheduling, and progress tracking. Multiple office layered structure gives you the capability to see a snapshot of activity from a single office view or an aggregate view of multiple offices. Reporting systems for every level of activity and engagement of your website lead portals and drip emails.
Email Drip Campaigns
Drip email is far from passé, especially in the recruiting space. One of the most powerful features of The Real Recruiter is the drip email system. How are you currently incubating and following up with your leads in an automated fashion? Is the content compelling and consistently transferring value to the recipients? The powerful content in the drip campaigns is designed to transfer value to your prospects, provide them with takeaways they can implement immediately, build your credibility as a competent and relevant leader, and get prospects to contact you. The campaigns are branded with your company information and contact details. The drip email content has been specifically designed for both the USA and Canadian markets.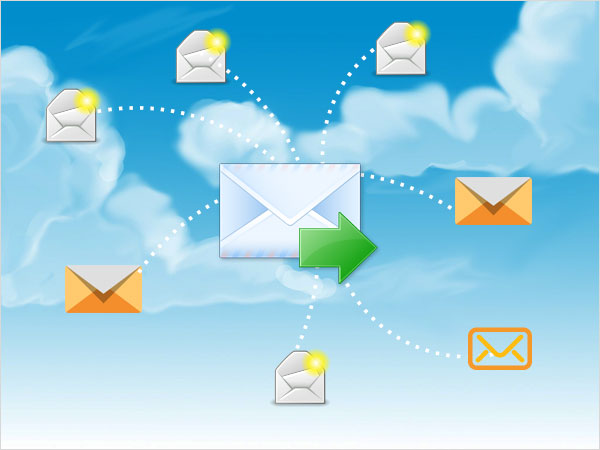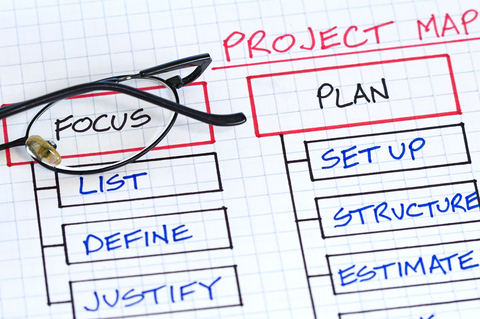 Business Plans & Business Assessment
The Real Recruiter's exclusive Business Assessment is designed to take agents through a process to understand where their business is positioned in current time. By addressing the questions agents gain insight and self-discovery as to how well their business is positioned in today's Internet Empowered Consumer driven market. Upon completion agents receive SPECIAL BONUS 8 weeks of business building tips to dramatically differentiate them from their competition.
Sphere of Influence Analyzer & Time Money Assessment Tool
The growth of any business is inside the business, not outside the business. Staying with our foundation of providing value to real estate agents, we provide two proprietary tools that allow agents to visit your website and analyze 2 critical silos of their Business; their client database and the value of their time. Upon entering their specific information they will receive an automated assessment of their business in two critical areas. Immediately after receipt of the assessment they will start receiving drip emails from you that expand on these 2 specific silos.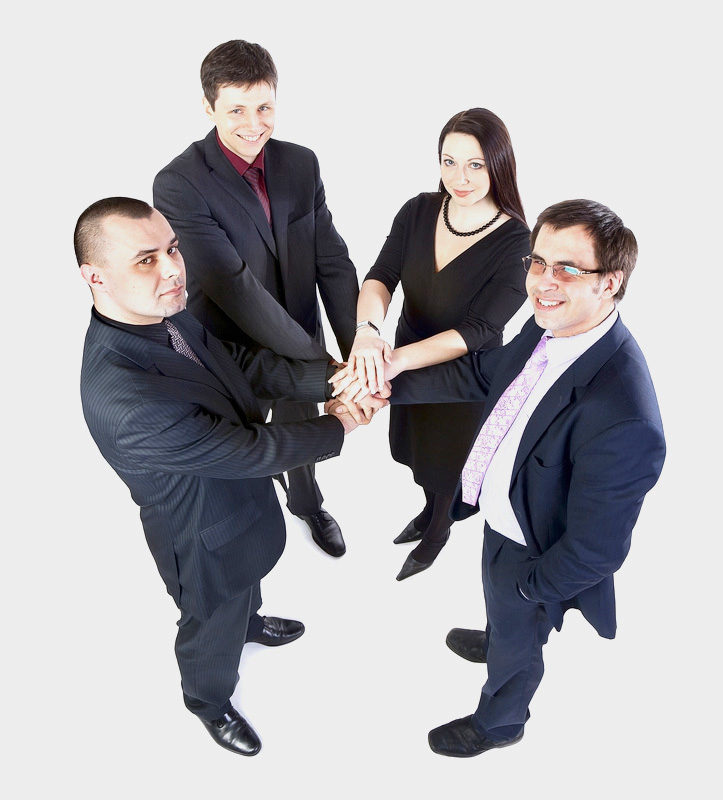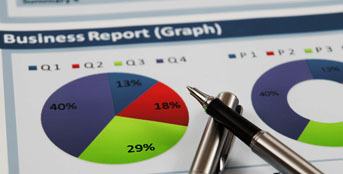 Reporting Systems
You can't manage what you don't measure. The Real Recruiter provides intelligence around all of your recruiting activities. You will be able to see all of your recruiting calls, contacts, interviews, and hires either in a global view or for a single recruiter. See every lead source from the front end website, know what email has been read by your prospects, review all system generated activities, review unsubscribe reports, and review complete website analytics.
The Real Recruiter iPad App!
The iPad application is exclusively for users of The Real Recruiter. Even without Internet access you will have your recruiting data with you at all times.
The Real Recruiter is a web-based application and with the iPad you can use your data anywhere and easily synchronize the activity with the web version.
No more Post-it notes or index cards if you are recruiting in today's day and age. Make notes, send email, track your leads, schedule appointments, and many other functions found in the full web version of the software.